Manufacturing and Design of Special Gears and Transmission Components
Manufacturing of customized Bevel gears
We can manufacture bevel gears up to a diameter of 800mm with ground or lapped toothing.
Extensive experience over the years, highly specialized staff and continuous investment lead us to assert with conviction that Gleason bevel gears are our key products, recognized at both national and international level.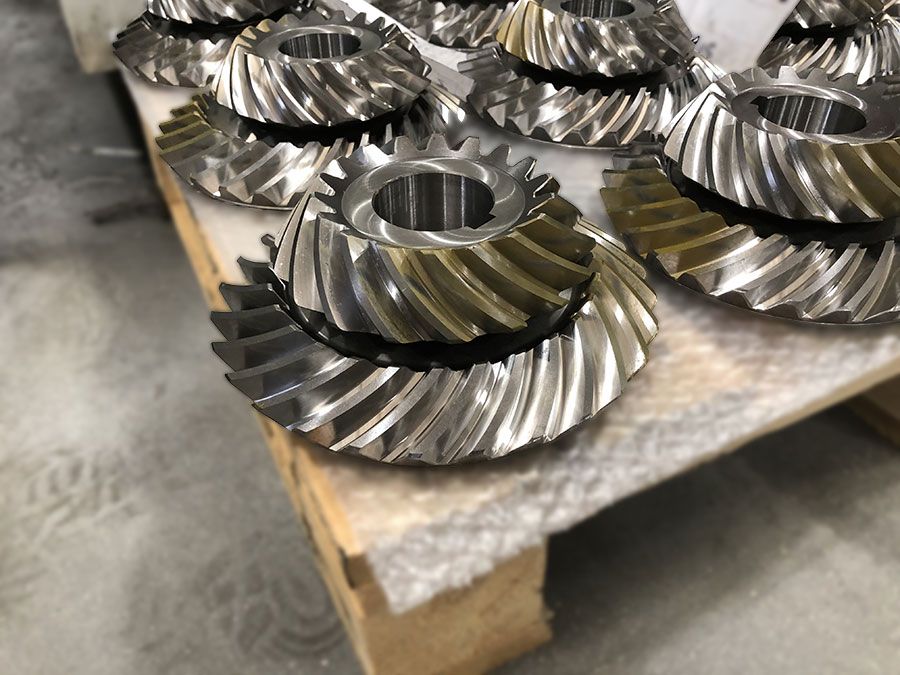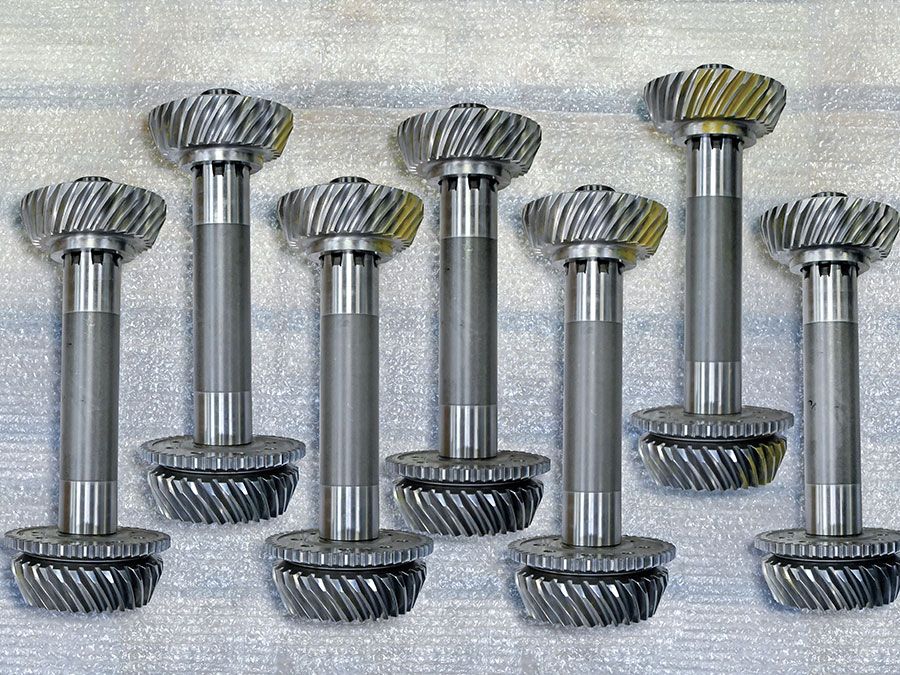 The important wealth of experience of our team is moreover enriched by:
Use of the latest calculation software (Kissoft) for studying and optimizing tooth contact patterns.
Large and last generation machine fleet.
Profile check by 3D measuring machine (profile mapping included).
All that permits us to provide the most exigent customers where product quality is key and where it is necessary to guarantee the achievement of very high speed (up to 8000 rpm).
Our long-term experience permitted us to gain knowledges also in superfinishing treatments necessary to increase even more the mechanical resistance and reduce the roughness.
Would you like to receive more info ?

We will certainly be able to find the best solution for your needs!